Hello everyone! Welcome to today's post, I've already done a post like this before, an A-Z of me but since my birthday has just passed I wanted to do an updated get to know me type post. So here are 35 random questions that will help you know me a little better.
1: Are you named after anyone?
Nah, my mum got my name from talking to a woman from Jordan and she told my mum
about the name Jordanne, my mum loved it so she stuck with it.
2: Who is your hero?
My Gran, She's my everything.
3: Where do you see yourself in 5 years?
If I'm honest, I'm really not sure. But I know that I want to be settled in a new home, Leon will be at school by then and I'll have all my qualifications in Photography. I hope to still be blogging and writing about Leons funny moments.
4: 3 favourite TV shows right now
That 70s show, Rupauls drag race all stars 2, The real housewives of new York.
5: faviourite Actress & Actor
Angelina Jolie & Tim Curry
6: Do you have any children?
I have one beautiful little boy.
7: If you were another person, would you be a friend of yourself?
I would say so yeah, but maybe I'm just being bias haha.
8: Do you have any pets?
I have a cat called Teddy & two fish.
9: Do you prefer texting or phoning?
10: Do you want to get married?
Eventually yeah, it's not a big thing for me right now though.
11: Will you ever bungee-jump?
I already have! It was AMAZING!
12: What's the first thing you notice about people?
Their eyes, I always notice people's eyes.
13: What colour are your eyes?
14: What is your natural hair colour?
15: Faviourite Season?
16: Scary movie or happy endings?
Scary movie! I am such a horror movie buff.
17: Where were you born?
18: Do you have any siblings?
I have 2 brothers and a sister
19: When is your Birthday?
20: How many pairs of shoes do you own?
Oh dear, okay let me count them haha
47 - I have 47 of shoes/heels/boots altogether ahahahahahah.
21: How tall are you?
22: Favorite song?
Piece by piece - The Hunna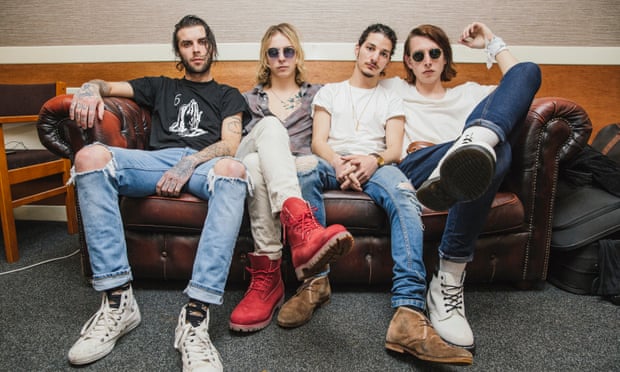 23: What's your lucky number?
24: Do you want a church wedding?
Not really, I'm not religious so I wouldn't feel right being married in a church if I'm honest.
25: Would you like to be a big celebrity?
No, I mean, I like my privacy so I don't think I could handle it if I'm honest.
26: How many pillows do you sleep with?
I have 4 on my bed but use one.
27: Favorite swear word?
28: Do you have any scars?
29: Can you do any other accents other than your own?
Nope haha I'm so bad at them.
30: How long does it take for you to get ready?
About 3 hours if I'm going on a night out but I can get ready quickly when it's the nursery run or jumping to the shops etc...
31: How many tattoos do you have?
A half Sleeve (pocket watch and roses on my right arm), skull and roses on my thigh, birds on my collar bone, infinity Ohana on my wrist, mums name in Arabic on the side of my wrist, feathers on my foot, heart on my finger, music notes on my pelvic bone (left side), smiley face on my right side, Hiya on my pelvic bone (right side), music note on my wrist.
32: Do you have any piercings?
33: Faviourite holiday destination?
Well I love Canada, it's amazing but I go there to visit family quite a lot so it's like a very active holiday so for relaxing I would have to say Lanzarote.
34: Faviourite Alcoholic drink?
I love cocktails! I don't particularly have a favourite if I'm honest but I really enjoy cocktails.
35: Faviourite Quote?
Storms make trees take deeper roots.
So there you have it, 35 random questions that have some things about me that I'm sure some of my friends don't even know haha