Lately all I've had on my mind is "What will I need when I finally get my driving licence" because very soon I have my driving test (which scares the hell out of me by the way!) but I'm already planning what I'm going to need so I wanted to share everything I have learned from my research.
A Car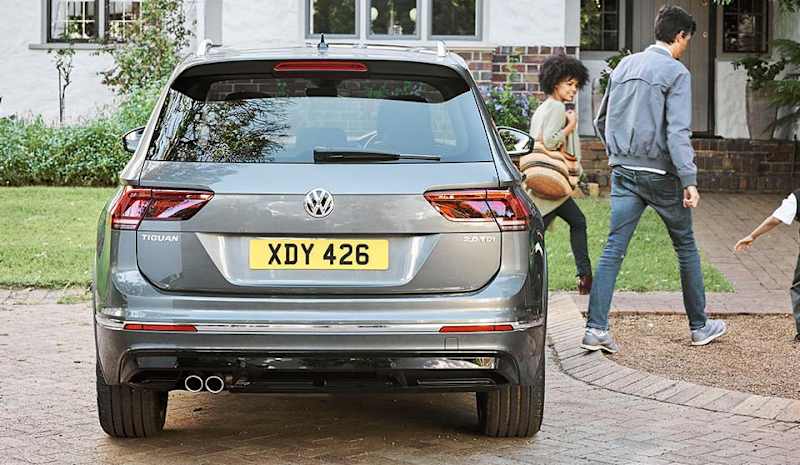 Once you've passed your test you're probably chomping at the bit to get a car, I know I am and I haven't passed yet but it's at the top of my list because I just want the freedom that comes with having a car of my own. Now, there are so many on the market so it can be hard to find one that fit's your personality. In my quest to find the perfect car I have been asking around my friends, my bestie, Lisa, just got a new car which is a Volkswagen and I just love how it looks, she tells me it drives really well so that got me intrigued for sure. The new VW Tiguan looks so beautiful and after reading about it I definitely want one! I went through the option on the website to build my own Volkswagen Tiguan because you know, a girl gotta dream! There's the option to have a fully manual or automatic with the Volkswagen Tiguan which I love because although I am learning in manual I would prefer an automatic if I'm honest, I get quite nervous driving manual so this would take some of the worry out of driving for me. I also want it in Caribbean blue because oh ehm gee.... it's stunning!! I need it in my life right now. I love that the car just looks so stylish and would be a perfect family car which is what I need, I need something that's going to see me through especially with a young child.
Personalised Car Kit
So now you have your car, you're so excited to get out on the road and start going places but have you ever thought about what you would do in case you were stuck somewhere? what if the snow prevented you from going anywhere? What if you broke down? Well a personalised car kit would be the best way to go, basically all you have to do is get a box or a bag and keep it in the boot of your car filled with some essentials you may need like a blanket, some water, a charger, torch, jumper cables, matches, reflective jacket and all that sorta stuff. If you don't fancy making one up yourself you can always get one that's already made up from places like Halfords or argos. This is definitely a good idea because you never know what's going to happen so it's always good to be prepared.
First Aid Kit
Now this one could potentially go in with the car kit but I thought it was important to give this one a whole paragraph on it's own because of how important this one is. An accident can happen at any time, wither it be to you or to someone around you on the road and you never know when a first aid kit will come in handy. There have been a few situations where Stephen and I forgot to put a first aid kit in the car and it was really needed so now I make sure there is one in the car at all times! First aid kits are so easy to come by and we got ours from boots which has lots of necessities like saline solution, antiseptic wipes, bandages and more, we even have a little leaflet that goes through basics of preforming first aid. So get a first aid kit for your car!
Good Insurance
It should go without saying that having the best insurance to make sure you're covered for everything should be top of your list. You really don't want to be in a situation where you're not covered for theft, an accident, a breakdown or any of the other horrible things that could potentially happen. Being a new driver it could take you a while to get used to the roads so a multitude of things could happen that leave you out of pocket but if you have full comprehensive cover you're in a better position than those who just have the minimum and although it may not be cheap it could be even more expensive for you if you don't have the right insurance leaving you out of pocket more so than if you had just went for full cover. It's a good idea to use comparison sites and really look into it first so you know you are getting the best deal, there are companies out there that may be a good few hundred pounds cheaper than one of their competitors and offer the full amount of cover, it's all about looking about finding the right deal for you.
Spare Tier
You've got your car, you're on the road and you're having so much fun having the freedom to go where you want but what happens if you break down? what if your tier goes flat and there's no way to pump it up? What if you're treads are running low? Well, a spare tier is always handy to have, you just never know what's going to happen or when you are going to need it. Take my other half for example, he was part of a random check one day going to work where the police pulled him over for a random car inspection, a mechanic checked everything and it turns out his tier tread was under the minimum tread depth which is 1.6 and he had 0.8, luckily he had a spare tier in the boot and that saved a lot of hassle. To be honest, it's not something I would have thought of until this happened to Stephen but I am really glad I now know about it. something else that goes along with a spare tier is having a depth gauge which will let you check your tiers yourself to see if you are wearing thin and having a jack to lift the car and make changing the tier easier.